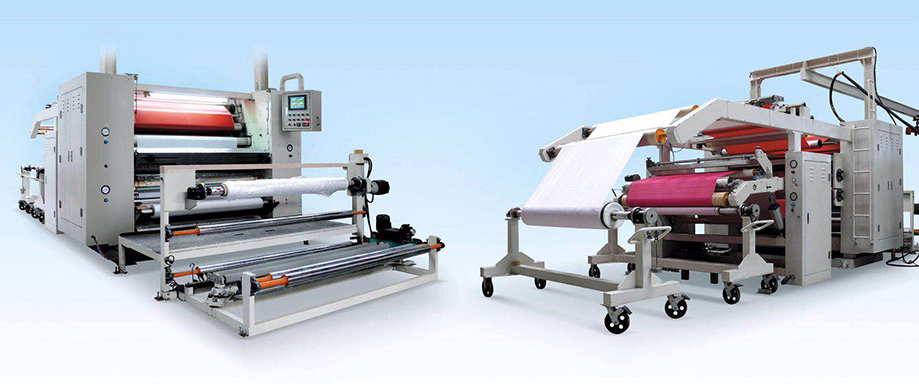 PUR hot melt adhesive laminating machine is a kind of melting of solid PUR hot melt adhesive, and use a pressurizing device to transfer the melted glue into a liquid state to the glue coating device to coat the fabric or film. It is an intelligent compound equipment integrating precise temperature control function, fluid pressurized conveying function and extrusion coating function, and has the functions of automatic control and production tracking.
Our hot melt laminating machine is mainly consisted of fabric rewinding and unwinding units, fabric and film transmission systems and tension controller, film unwinding and lining or film carrier rewinding device, hot melt glue melting unit (optional), pump (optional), conduction oil source system (optional), glue dot transfer unit, laminating device, cooling device, PLC and other devices. It is compact, highly automatic and easy to maintain.
In industrial use, hot melt adhesives provide several advantages over solvent-based adhesives. Volatile organic compounds are reduced or eliminated, and the drying or curing step is eliminated. Hot melt adhesives have long shelf life and usually can be disposed of without special precautions.
When PTFE, PE, TPU and other functional waterproof and breathable films are used in laminating, waterproof and heat preserving, waterproof and protective, oil & water & gas filteration and many other different new materials will be created. The demands of garment industry, motor manufacturing, medical industry, environment protection industry will be met.
The most advanced hot melt adhesive, moisture reactive hot melt glue (PUR), is highly adhesive and environmentally friendly. It can be used for lamination of 99.9% textiles. The laminated material is soft and high temperature resistant. After moisture reaction, the material will not be easily affected by the temperature. Besides, with lasting elasticity, the laminated material is wearresistant, oil resistant and aging resistant. Especially, mist performance, neutral color and other various features of PUR makes medical industry application possible.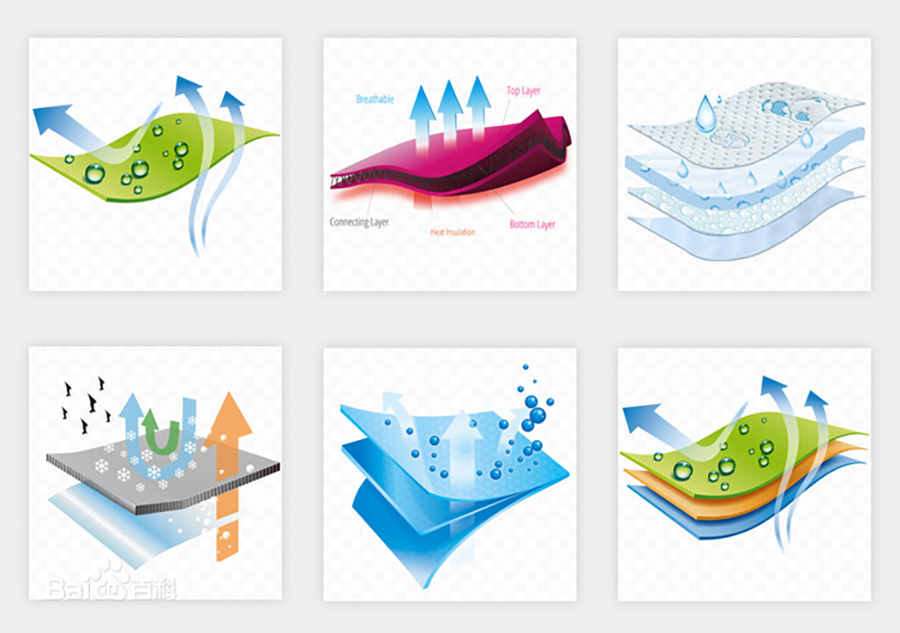 1.Fabric + fabric:textiles, jersey, fleece, Nylon, Velvet, Terry cloth, Suede,etc.
2.Fabric + films, such as PU film, TPU film, PE film, PVC film, PTFE film,etc.
3.Fabric+ Leather/Artificial Leather,etc.
4.Fabric + Nonwoven.
5.Sponge/ Foam with Fabric/ Artificial Leather.
Main Technical Parameters
| | |
| --- | --- |
| Effective Fabrics Width | 1650~3800mm/Customized |
| Roller Width | 1800~4000mm/Customized |
| Production speed | 10-80 m/min |
| Demension (L*W*H) | 12000mm*2450mm*2200mm |
| Heating Method | heat conducting oil and electric |
| Voltage | 380V 50HZ 3Phase / customizable |
| Weight | about 9800kg |
| Gross Power | 90KW |
---
Post time: Mar-03-2022